TV

Installation Experts

Lux Home Entertainment are digital media, TV and home entertainment installation specialists. We offer our professional services at competitive rates to Los Angeles and surrounding areas. We can install your flat screen LCD, LED Plasma or 3D TV anywhere you want. Sales and consultations for our quality products and services are available 24/7 over the phone or our contact form. One call and your TV is on the wall!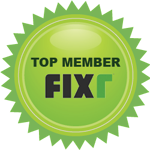 TV wall mount, home theater design and installation, high quality component sales and a strong commitment to professional, courteous and exemplary service have made Lux Home Entertainment a household name. Whatever your home entertainment needs, from a TV wall mount or fully equiped home theater to full commercial building wiring job, LHE takes pride in their work and hope you do, too, as you sit back and relax watching your favorite show.
Jessica said: "These guys are the best, I had a previous installer do my tv, but it seems the tv was loose or something, George came right away notice the screws in the bottom were not there, I mean what the..., anyways he charged me for a new bracket, and the installation was without charge, he said my recommendations will pay his acts, I will certainly recommend him to EVERYBODY!"
"They did a great job, everything was so frustrating before I got all the boxes connected to the TV and now George made it so simple, he is very professional, wore gloves and everything was very clean!"
Expert Home Theater Installers Los Angeles
It starts with that new flat screen TV, and then...
Let us help you design your new home theater. Our consultants will go to your location at no charge and help you get an idea of what you want, what your home theater options are and the products and devices you'll need to make it happen. Do you want LED or Plasma TV? Or do you want the real movie theater experience with a movie screen? How about 5.1 or 7.1 surround sound? And you want to control it all with your iPhone? A free Lux Entertainment consultation will make bringing your home entertainment dream come true a painless proposition. We can even pre-wire everything that you need before you get all your devices, ready for you just to plug it in and enjoy!
Need more help? Our technician will be able to write down an estimate for a complete install right on the spot, and you can call us whenever you are ready to start enjoying your new home theater system.
Customer service is our #1 goal! Our experience, determination, affordable prices with a lot of extras and personal customer care has always brought our loyal customers to continue using our services for their home entertainment installations and other low voltage needs.
Call Now 310-490-4073 or use our handy Online Form 24/7
Lux Home Entertainment Services for Los Angeles, Beverly Hills, Burbank, Culver City, Glendale, Santa Monica, Malibu , Palos Verdes, Torrance
Consultation: We will consult with you regarding your desired placement and the best way to do it.
Installation: We will install your mounting bracket and mount your flat screen LCD, LED, 3D or plasma TV on the bracket We can advise what brackets are proper for your size TV and get it for you. Check our specials for deals on TV wall mount brackets.
Wire Management: Our most popular option is to conceal the wires inside your wall on any TV installation for a clean, high tech look and your household safety.
Connections: We will hook up your components: cable box, Blue Ray player, DVD player, Surround Sound, Sony PS3, Nintendo-Wii, iPod, iPhone, computer, and more
Programming: We will program your Remote Control and TV for proper use. Also you could use your smartphone or tablet computer to control your entire system, including dimming the lights! Let us show you how with a free home theater install consultation.
Training: We will teach you how to properly use your new TV install for your maximum home theater enjoyment.
Clean-Up: We will remove all packaging material and repair the wall before we leave. (patch and texture, painting not included)
Bryan said: September 10th, 2012 10:49 pm

Jorge is the man, I found him once on a friend's house doing his thing, and I wanted him to help me design my own theater room. So far, I only need popcorn! He is truly a knowledgable guy which is willing to do whatever it takes to have your idea framed in the wall. He is my lead tech from now on.
Professional Courteous Prompt
We will quickly and efficiently install and calibrate your audio and video equipment, to make sure that both sound and picture are the best they can be. Our expert team's abilities and experience are what you need to meet your requirements from the very start. We are a full service supplier of Surround Sound components for home and business, offering you a complete, well informed and professional service from beginning to end. We offer installation on Surround Sound and Home Theater in Santa Monica, Los Angeles, Beverly Hills, Culver City, Malibu, Marina Del Rey and surrounding areas.
Customer service is our #1 goal! Our experience, determination, affordable prices with a lot of extras and personal customer care has always brought our loyal customers to continue using our services for their home entertainment installations and other low voltage needs.
Smart Home and Business Network
Low Voltage System Integrators and Installation
Los Angeles
Residential
Lux Home Entertainment is your premier Los Angeles home theater and Audio Visual company, serving the entire Metro LA area and beyond. We cater to clients from Los Angeles, Santa Monica, Beverly Hills, Marina Del Rey, Pacific Palisades, Malibu, Culver City and surrounding areas. We specialize in custom home theater systems, home automation, lighting control, shade control, computer network and wiring, media rooms, and distributed audio and video systems. Our goal is to create a pleasent experience between you and your environment, integrating the cutting edge technology of today into your Smart Home.
Commercial
Adding value to your business with flat panel TVs and displays, surround sound audio and convenient iPad, iPhone or Android remote control will pay back your investment many times over from the repeat business you get with your improved, customer friendly business environment. Installing a CCTV security system, you will protect your investment. Our technicians are digital media experts. They can route and wire your entire business, whether it's TV wall mount for a small storefront or wiring a multi story building. No job is too simple or too complex.
Whether for commercial or residential use, we understand which home theater and audio visual products are best suited for your home or office. Should you prefer, we will work directly with your architect, builder, or interior designer to create the home theater or audio visual system of your dreams.
No project is too large or small, so Contact us now for a thorough, no obligation consultation and quote. Then you will find out why Lux Entertainment is the best value for all your Smart Home and business low voltage needs.
Call For Free Consultation and Quote 310-490-4073
or use our handy Online Form 24/7